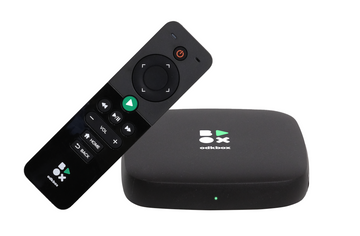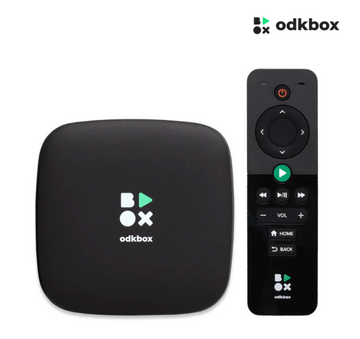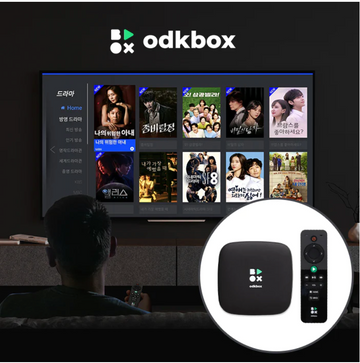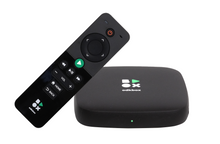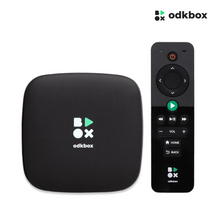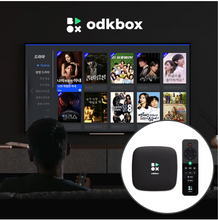 +08 people are viewing this product.
ODK Box - Korean TV Streaming Media Player (Subscription is not included)
배송
무료 배송
해당 상품은 미국 내에서만 배송이 이루어집니다.(하와이,알래스카 지역 제외)
배송절차
결제 완료 후 주문 번호와 invoice를 포함한 confirmation 이메일이 전송됩니다.
주문이 완료 된 후 걸리는 배송 시간은 평균 3일~ 최대 5일 소요됩니다.
배송이 된 후, 배송 Tracking 넘버와 invoice가 첨부된 확인 이메일을 받게됩니다.
 

*** 미국내 무료배송




미국에서 부모님을 위한 최저가 합법 한국IPTV.
부모님은 TV로 우리는 동시에 최대 (TV/폰/패드/PC) 5대까지 동시시청 가능.
odk box 의 프라임 구독을 하시면 온디맨드 코리아 PREMIUM 서비스 ($10.99/월) 이 무료.
한국 소식 LIVE 채널로 실시간으로 시청 가능.
무료영화, 최신 한국 동시상영 영화 시청.

The cheapest & legal Korean IPTV for parents in US.
Parents watch with TV, and we can watch up to 5 devices simultaneously (TV/phone/pad/PC) on multi devices.
ondemandkorea.com 's PREMIUM Service ($10.99/month) is free when you subscribe to odk box subscription. 
Watch in real time on the Korean news from LIVE channel.
Free Movies, Watch the latest Korean Movies. 

Product Description :

ODK TV BOX is the easiest and fastest way to enjoy a wide variety of Korean and Asian entertainment.

Enjoy your favorite TV dramas, K Pop, movies, Chinese drama, and even kid channels.
Experience remarkable 1080p HD video quality.
Even away from home, do not miss your favorite shows. Just get premium access to OnDemandKorea at your phone and continue watching.
When you purchase ODK TV BOX with TV Premium membership, you may enjoy Korean TV contents up to 1080p full HD depending on your internet compatibility.